The ultimate
business management & e-shop package
The ultimate tool for all professionals who want to build their e-shop and manage their orders and invoices at the same time!
Get EMDI Business Management and your own e-shop on a modern ecommerce platform, through a complete package at the most competitive price!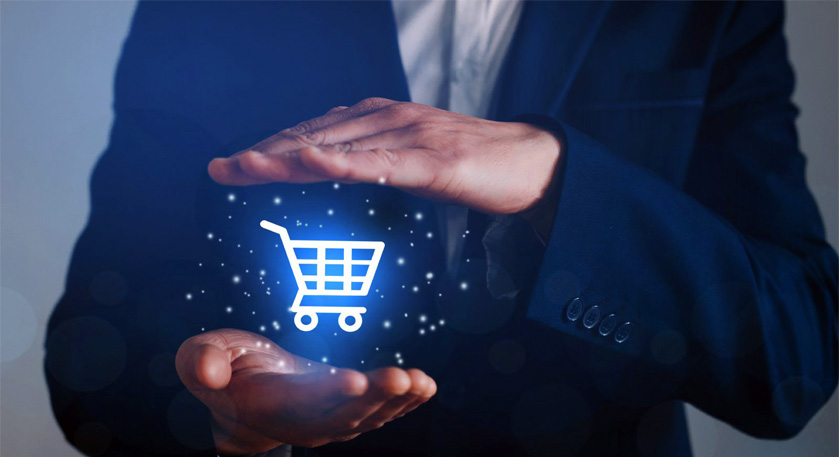 Meet EMDI eCommerce
Realizing the growing needs arising from the rapid development of online shopping, our team – with years of experience in the construction of business software and dynamic e-shops – has created the ultimate professional package at the most competitive price!
EMDI eCommerce is the best combination of e-shop and business software for the complete management of online orders received through your e-shop, as you can invoice them in your business software with minimal clicks, automatically issue retail receipts, keep the stock of products up-to-date and automatically issue vouchers for sending your parcels with all courier companies!
Our company is ready to build your new e-shop from the scratch, with the technology of a modern ecommerce platform, but also to connect it with our EMDI Business Management software, providing you with a complete package for your business!
An integrated business management and sales system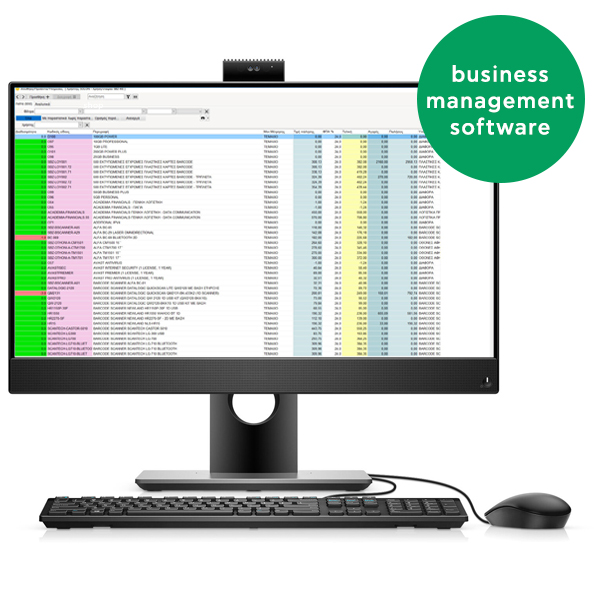 EMDI Business Management is an easy-to-use business invoicing software. It offers a range of powerful features to make your life easier!
Our main focus has always been to keep the software simple, incredibly easy to use, flexible, and fully customizable.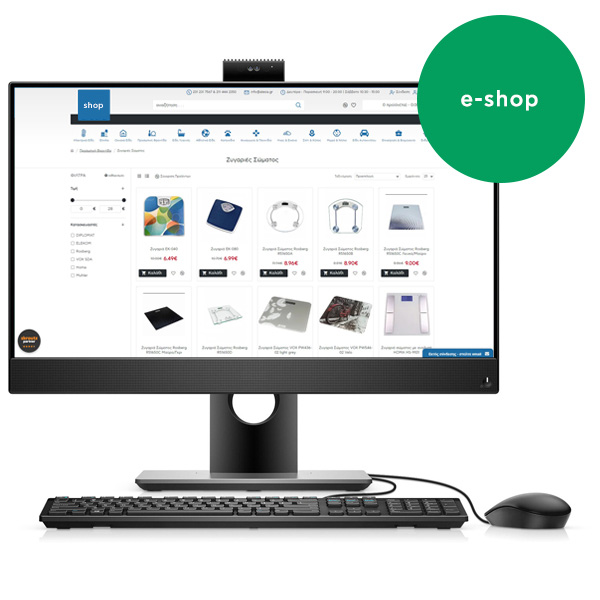 Our company builds e-shops in a modern ecommerce platform characterized by its capacity, its flexibility of configuration and its ease of use, even by people who have not been involved in online shopping management again.
Through the e-shop connection with our business software, the order invoicing and sending becomes easier than ever!
Do you have specialized needs for your e-shop?
Our team can give you solutions, through our extensive experience in the building and support of modern and functional e-shops.
Through EMDI eCommerce package and additional modules which complete the visitors experience and the control panel functionality, you ensure the acquisition of a complete and fully dynamic online sales platform.
Our team of technicians is always at your disposal to discuss your specialized needs and to suggest additional solutions with the shortest possible implementation time and the most advantageous prices!
Software for trading businesses, services and hospitality. EMDI, synchronizes in real time, all orders, customers and products of your e-shop, making pricing and warehouse management easy! Additionally, EMDI, automatically issues shipping vouchers. Free 30 days trial.
Courier integration with ELTA Courier, ACS Courier, Speedex, Geniki, TAS courier, GT courier, Courier Center, FIS courier. E-shop integration, CS-Cart, CubeCart, HikaShop, Magento, OpenCart, osCommerce, PrestaShop, Shopify, Vik Booking, VirtueMart, WHMCS, WordPress eShop, WordPress WooCommerce, yuv, INTERNETi, stripe.
Software for retail, business, services, delivery and hospitality businesses. Business, supplies, delivery, hosting software.