ChargeMeter installation is very easy and fast. Just double click the file "chargemeter.exe" and you'll see that window: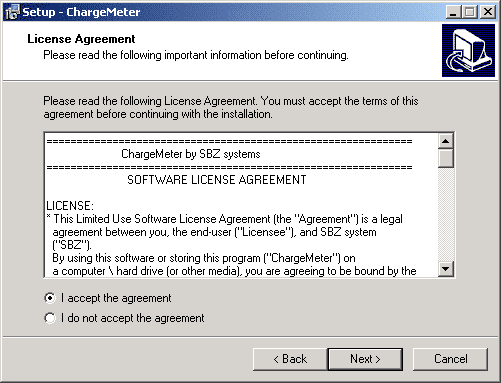 Select "I accept the agreement", click next and wait until the following window will appear: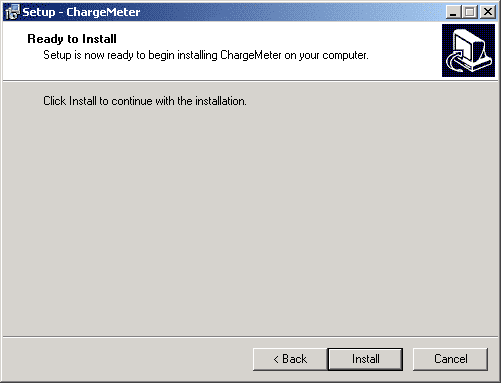 Click Install …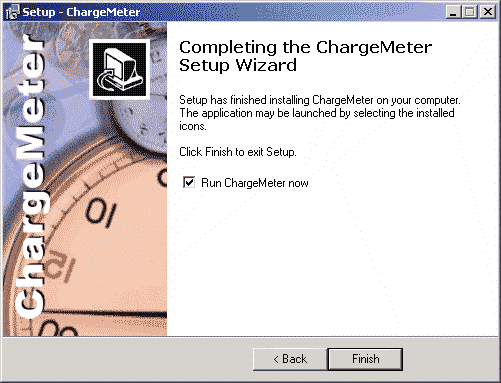 and then click Finish. ChargeMeter is already installed to your system.
Finally you' ld asked to do some settings, like typing your country and telephone company.