Unlock the settings by unchecking.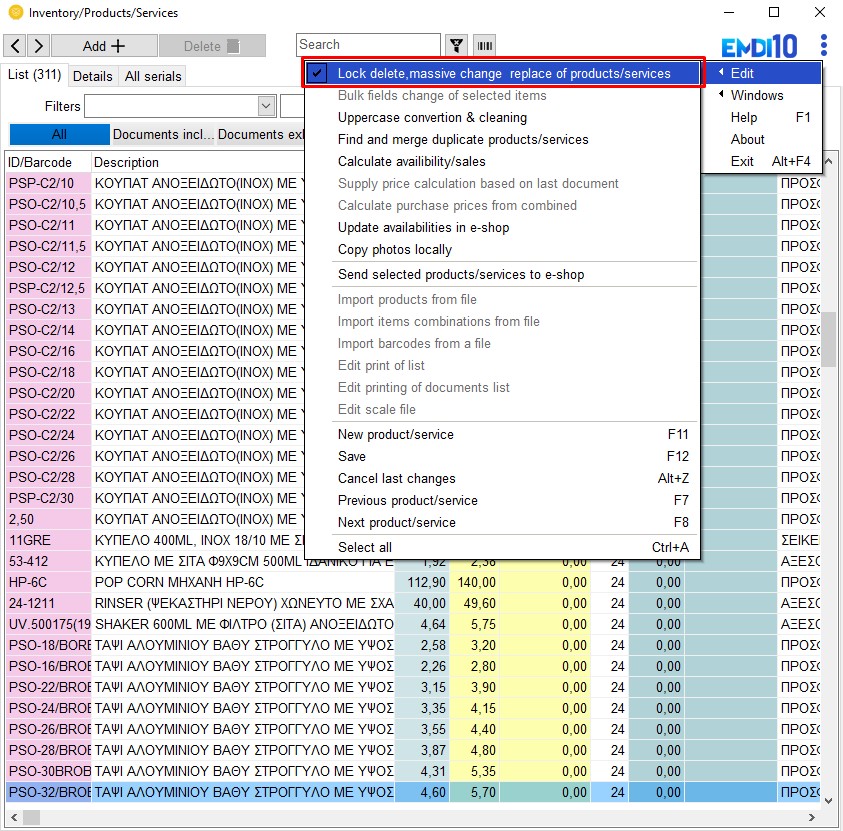 We select the items we want to change the purchase price and press Bulk fields change of selected items.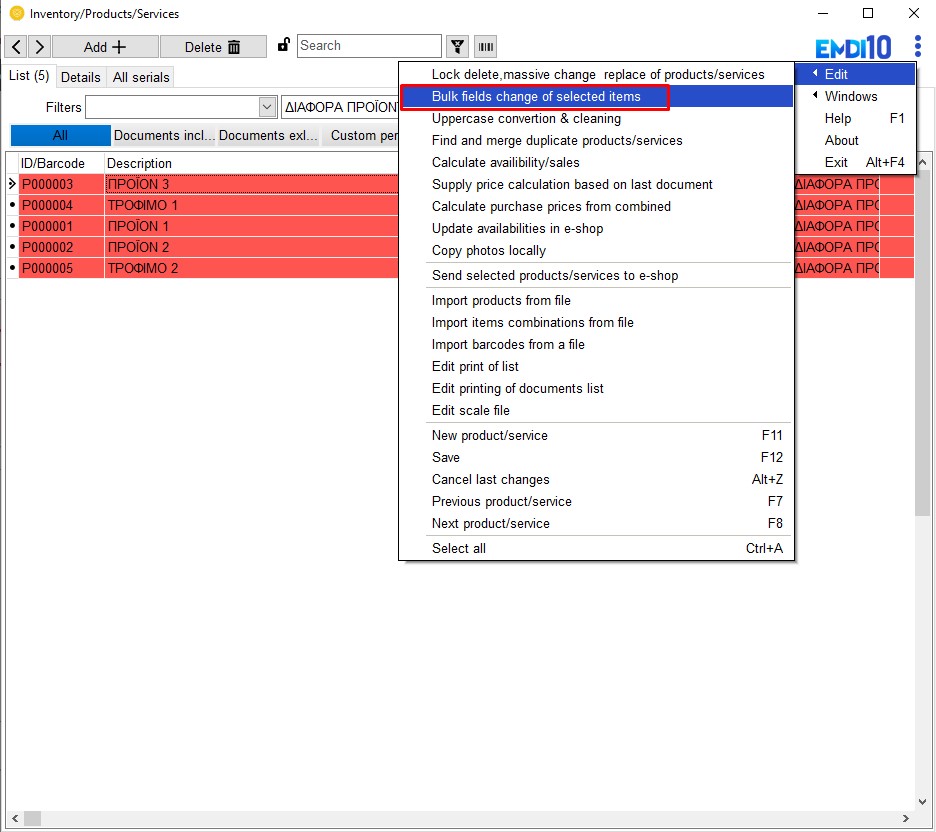 We choose from the list Purchase price = Purchase price and the percentage and / or the amount we want to remove or add. To remove we put the prefix – (minus).
Check and click, change now.