EMDI is associated with almost all SMS sending companies. Currently there are the following defaults (if there is no company we have selected we will help you set it up):
Basic settings
In Settings-> General Settings-> Edit send options, you first write your username, password, and sender and then choose the SMS company. This creates the corresponding links.
Finally go to "Test" to test if it is being sent correctly.

Warning:
If you want to send sms to all countries, the Phone prefix must be blank and all the customers phones phones have the country prefix.
Automatically send SMS
First of all, select the documents that will be sent when they are issued by noting the line code. In the example 6 and 5.

Then create the corresponding SMS for documents 6 and 5.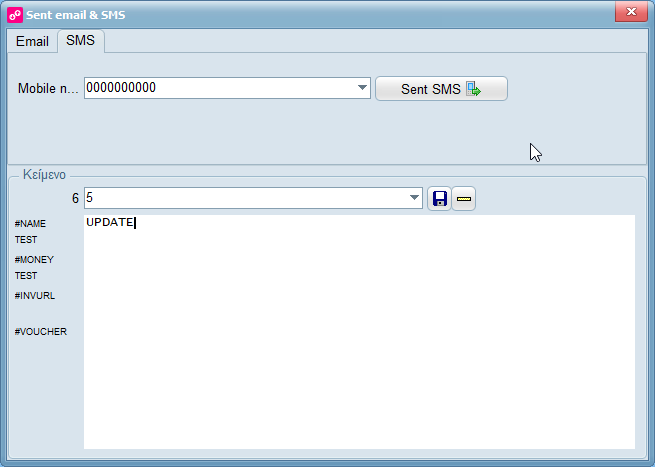 Finally, in the synchronization-> Settings-> Purchases / Sales you fill in the same SMS numbers in your SMS sending documents.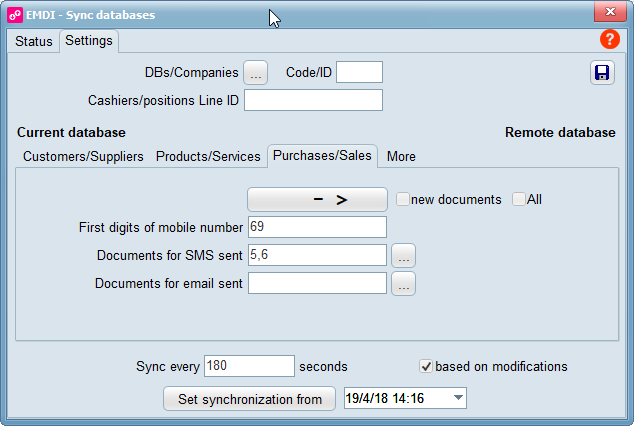 Caution! For email and / or sms to work, you must check in General Settings the option local configuration files .