It is possible for e-shop orders to be automatically imported from EMDI and also to be e-mailed with an attached invoice in pdf. The connection to the e-shop is based on the official protocol.
The settings are simple:
Customers type ID     Customer relationship line code
Payment text  / ID Search text within the comment coming from the order / Payment method bar code
Document / ID Search text within the comment that comes from the order / Document bar code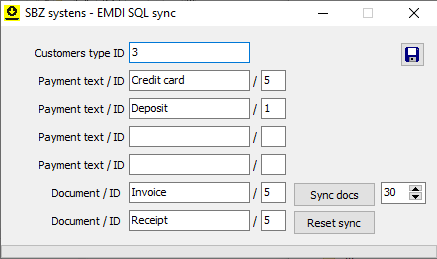 Orders are inserted into the corresponding document with the shipping place blank to be tracked by the remote version of the document which is also responsible for sending the e-mails with the document attached.