Activate Communication / Maintenance system. It is automatically installed at startup.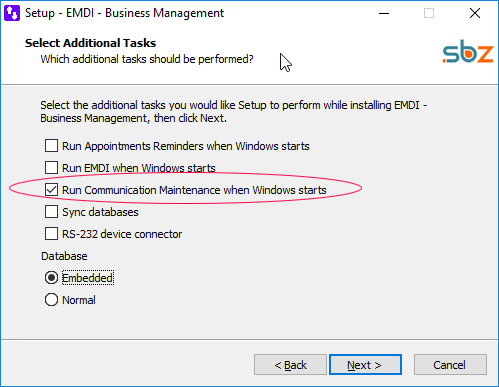 If we need to connect more than 1 price checker then we split the ip devices with comma.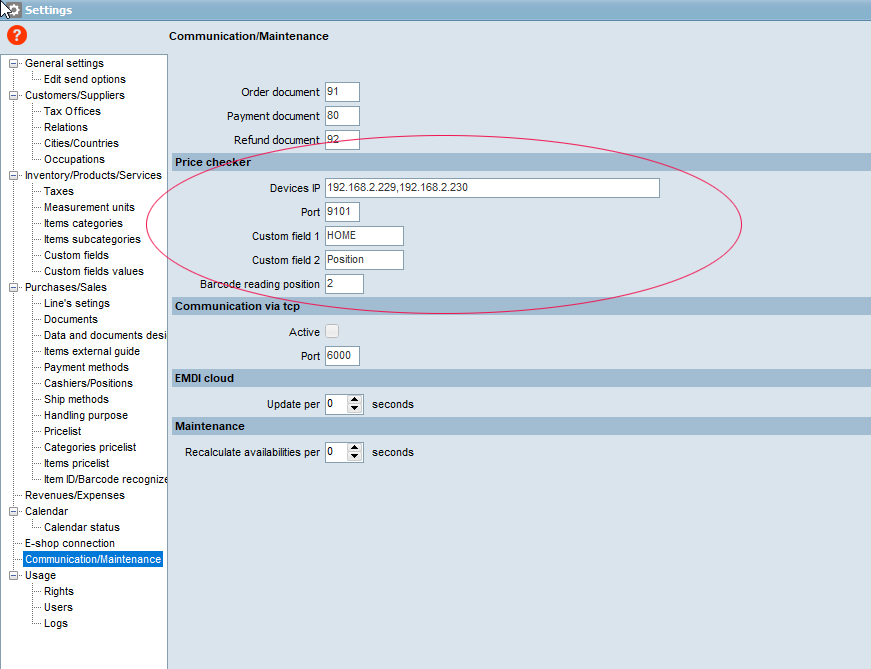 There is also the possibility of displaying up to 2 additional fields by filling in the corresponding fields.
If we put% in custom field 2 then the price checker shows the difference between the final value and the custom field 1 in percentage.
The price checker must be configured as a server.
The above settings are for Shuttle Scantech SG-15 +.