Before we start with the configuration, a myDATA account must be created.
In order for the documents to be sent successfully to myDATA, the yellow fields must be set in the respective documents.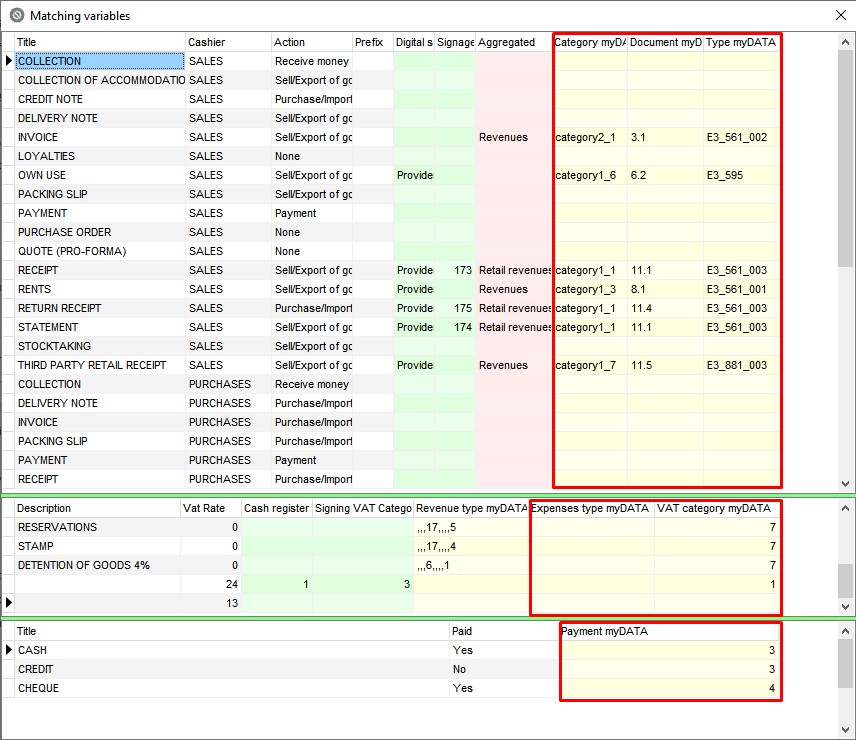 They must be completed only in the documents that we want to be sent to myDATA.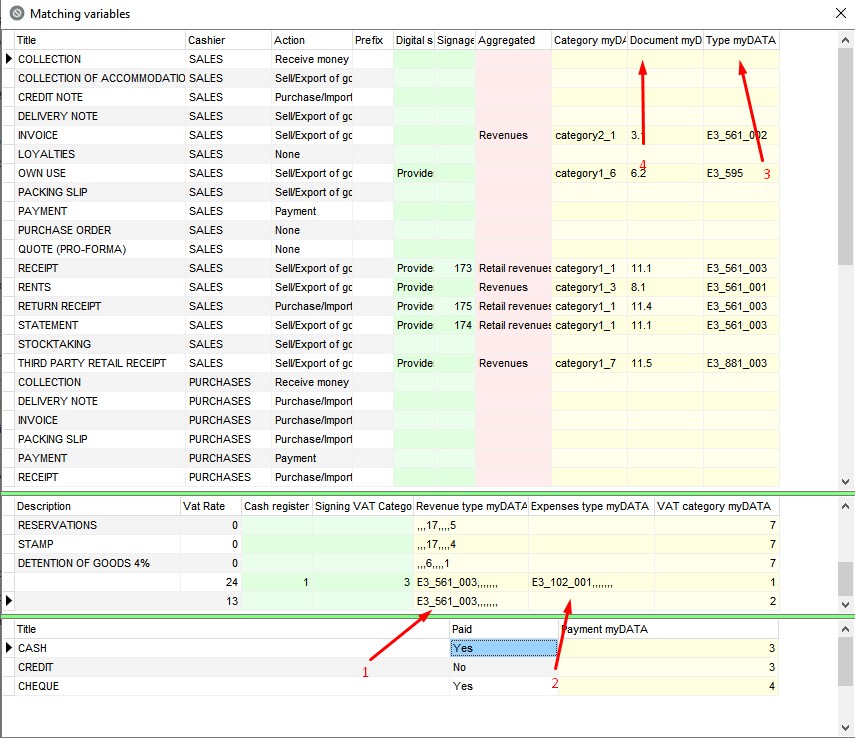 The type (income, expenses) in VAT has priority (1, 2). If it has not been filled in, then the type of document (3) applies.
In the document code (4) we can put 2 values separated by a comma (eg 1.1,1,2). This is needed in the event that we want to combine in one document eg invoice and intra-community bills (E3_561_005).
In the myDATA income or expenses type, we can also choose combinations of classifications, exemptions, fees, withholding taxes and documents (for documents there is no choice. We write after the last comma).

Note
Only the document lines are sent:
with value<>0 and display value "yes/return"
or with value x quantity>0
Possible combinations of features and technical specifications:
https://www.aade.gr/epiheiriseis/mydata-ilektronika-biblia-aade/tehnikes-prodiagrafes-ekdoseis
*When we have a Bill of Lading and a Sales Invoice because they are essentially the same documents for MYDATA, one of the two should be entered in a different row.
Αντιστοίχιση κρατήσεων μηχανικών


Αντιστοίχιση για άρθρο 45

Αντιστοίχιση για φόρο ανακύκλωσης

Αντιστοίχιση παρακρατήσεων και για άρθρο 22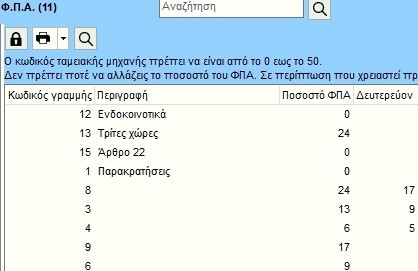 Αντιστοίχιση για Εγγυοδοσία (άρθρο 19)

Αντιστοίχιση για Τιμολόγιο – Συμπληρωματικό παραστατικό (μόνο ΦΠΑ)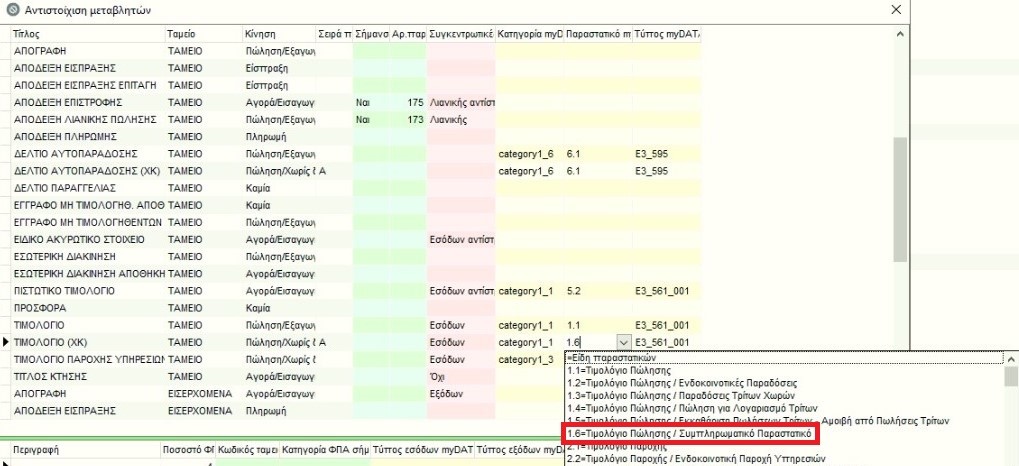 * Θα πρέπει στις Ρυθμίσεις->Παραστατικά στο αντίστοιχο παραστατικό να έχει οριστεί, στη στήλη Εμφάνιση τιμών, "Μόνο ΦΠΑ".
Αντιστοίχιση για Πιστωτικό Τιμολόγιο Επιστροφής ΦΠΑ (μόνο ΦΠΑ)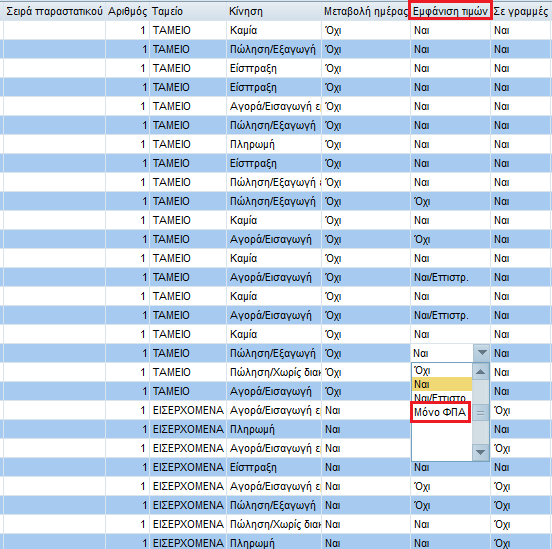 Αντιστοίχιση για Ενοίκιο


Αντιστοίχιση για Τιμολόγιο Πάγιο

Αυτόματη αποστολή σε myDATA

** ΠΡΟΣΟΧΗ ΟΤΑΝ ΦΤΙΑΧΝΩ ΤΑ ΦΠΑ ΝΑ ΜΗΝ ΒΑΖΩ ΣΤΟ ΤΙΤΛΟ ΣΥΜΒΟΛΑ (. , # !)