To set up sms with Routee, after we have created our account and bought sms, we should enter the account and copy the Application id and Application secret.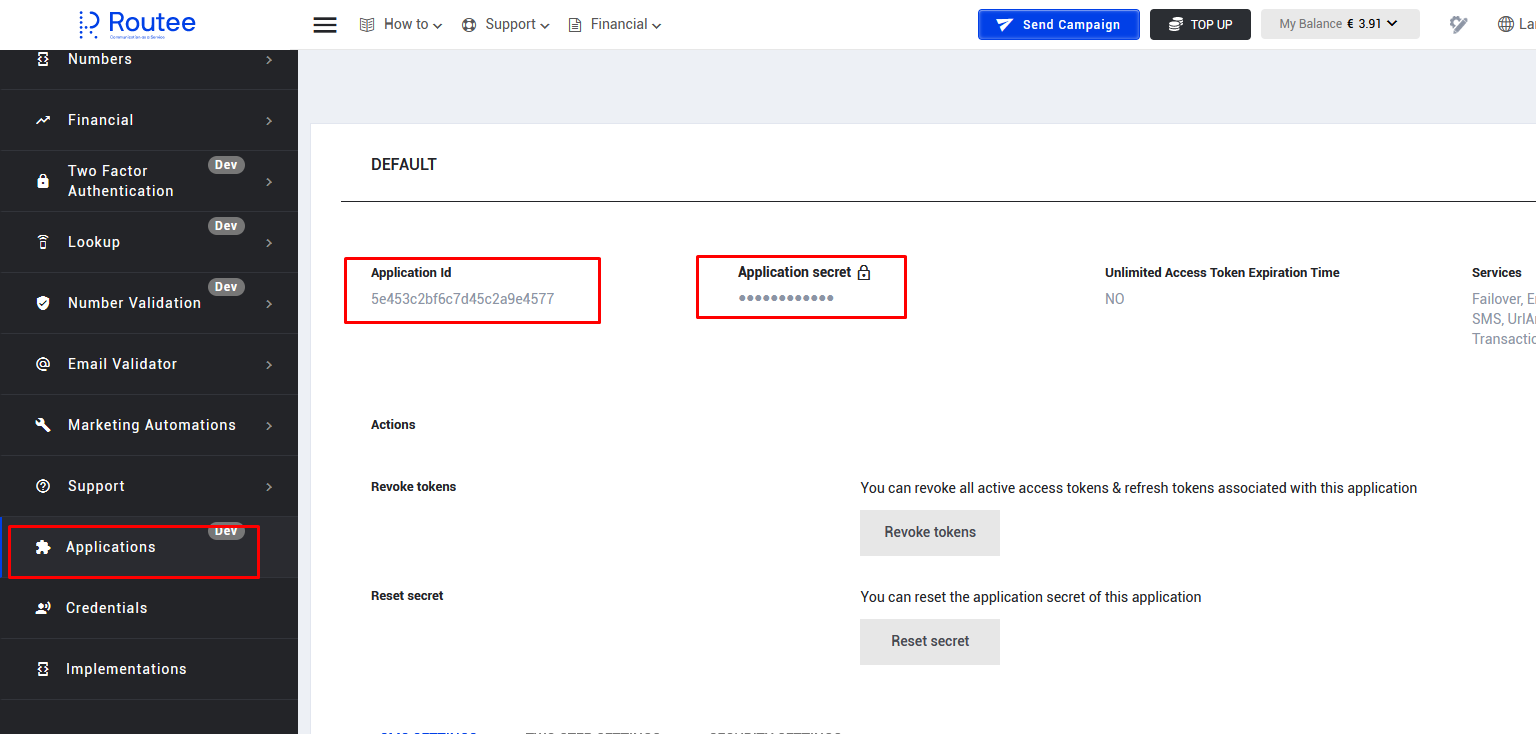 The combination Application id:Application secret ( put between : ) should go to the EMDI program, gray gear and to the sending settings, in the code/API token field and add it.
We fill in the sender and finally choose the company.